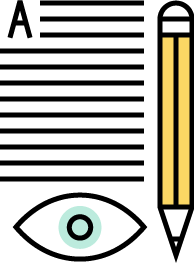 In the world of business, Statements of Work (SOWs) play a very important role in ensuring that you are doing the work you've been contracted to do. SOWs exist in most industries, and tend to kick off the project (unless preceded by a Request for Proposal or other similar preceding step).
What's a SOW?
A SOW is a document that identifies the scope of work included in a particular contract, and typically includes the following elements:
Parties involved – The organization initiating the contract and the organization or individual(s) who will be completing the work
Details of work – A descriptive outline of all work involved within the contract, and in order to 'complete' the contract
Non-disclosure agreements – Acknowledgement that the contractor agrees to non-disclosure terms
Schedule – A schedule identifying delivery dates for the work contracted
Penalties – Penalties are outlined (e.g. for not completing the specified work within the specified timelines)
Signatures – Signatures of all parties involved
Why is a SOW Important?
A SOW is important because it can really save your butt as a contractor in terms of combatting scope creep. Signing a SOW protects you when it comes to additional project requests as you will have a signed document to reference when requests extend past the outlined scope of the project, and you can request additional compensation to complete such requests.
Don't forget to enter the giveaway (click the banner below)! There's less than two weeks left to enter to win some fantastic e-learning prizes.